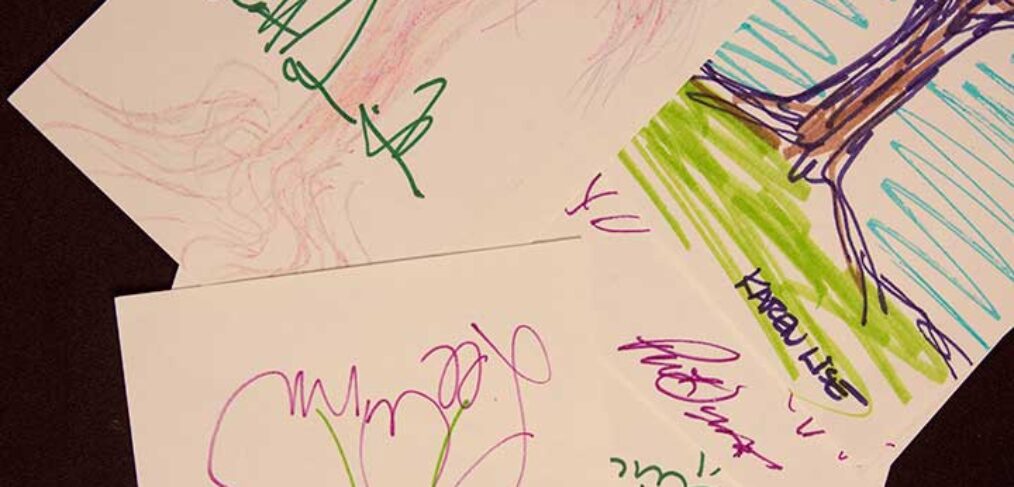 Handwriting and Sketch Analysis – Trade Show Reception Ice Breaker
Effective UI sponsored the opening night party at the Forresters' Customer Experience Forum 2012.
They wanted their opening party to be upscale. The theme was "YOU EXPERIENCE." They wanted the guests to get insights into WHO the attendees are.
This is the big opening night and the entertainment is a reflection of who you are as a company. So it's really important to not only have the right entertainment, but to have the right psychic entertainer.
I'm so glad they found me because while I have been told that my Handwriting & Sketch Analysis is amazing and insightful. It's also a unique and corporate friendly style of psychic readings to represent their company.
It turned out to be the perfect ice-breaker for their event. The attendees were so excited to see what their doodles revealed about them.
They showed each other their drawings trying to guess what I would say while standing in line. After they sat with me, they shared the interpretation with everyone else.
This was a rather skeptical group of people to give Readings to, but the Handwriting and Sketch Analysis looked so fun that they had do it.
Plus they just had to find out how accurate I would be and according to the feedback I received from the event planner, I was…very.
"PEOPLE LOVED YOU! I heard lots of great comments about 'accuracy and bulls-eye!'"