The 5 Things That Have Kept Me Sane During this Pandemic
What a wild ride, huh?
I'm an entertainer. My goal is to always give people a motivational, inspirational, uplifting and magical experience. I've also been a student of psychology, philosophy, mindfulness & meditation for the past ten years. While I've reached the Conscious Competence Stage of my journey; I massively struggled when NY first shut down. 
I saw the event/entertainment industry literally crumble. Every event/gig on my calendar for the remainder of the year disappeared with no new dates even trying to make an appearance. Everything I do involves some kind of human contact to make a connection or create a magical experience. 
It was like the infamous "Tower" Tarot Card made an unwelcome appearance…everything destroyed, industry vanished…and the only chatter available was to hurry up and transform it all into something virtual. 
Seems easy right, just jump on Zoom…well, hang on there. While pivoting has been exciting, it's definitely been challenging, especially in the beginning when we couldn't get the actual physical supplies we needed to take things into this 'magical' virtual realm. Products were sold out and shipping delays were scheduled for, what felt like, way too far off into the future.
So the industry and only career that I knew had fallen apart and I am still working on rebuilding. While I'm generally a mindful person, this caused all mindfulness to go down the tubes…because yeah, this stuff has been really scary. 
After spending 5 months in this craziness and new normal, I've learned to go back to my mindfulness basics. So the following are the 5 things that have kept me sane during the pandemic. I hope you find something helpful.
Feel ALL the Feels
Like most, I've had a lot of ebbs & flows during this time of crisis, isolation & uncertainty. The biggest lesson I have learned is to feel whatever it is you're feeling and NOT feel bad about it. Embrace all the moments: the moments of joy, the moments of laughter, but also allow yourself to feel the anxiety, the hopelessness, the sadness & the fear to its fullest. 
If you don't actually feel the feelings and work through them, they'll fester within and eventually make things worse. You've got to allow yourself to feel, but don't drown in the feelings. It's kind of like being a swimmer in your emotions. You can dive deep within and explore them and then you can rise above them, free yourself from them and move on. There's a saying that goes, "Don't let a bad day make you feel like you have a bad life." Very true in this case. A bad day is just that, one bad day or even just one bad moment. 
Meditation is the Way
I went from meditating once a day to at least 3 times a day. My meditations are generally 10-20 minutes max, so adding these additional meditations didn't take up an entire day. And I still incorporate most of these into my days today.
Starting with a meditation/affirmation as soon as I open my eyes helps to get the day started with a peaceful & positive mindset. 
When late afternoon/early evening creeps up I fall into a slump, regardless of what I'm doing. This usually results in feeling anxious, frustrated and hopeless…not a good way to continue with the day. I have several 'break from work' type of meditations I turn to. These relax me, clear my mind and help to center myself so I can at least make a rational decision on how to continue with my day.
Then at bedtime, a 'sleep/ending the day' meditation is a wonderful way to let go. It also gives me permission to stop and go to sleep. Yes, I need some kind of permission.
If you're looking for some guided meditation resources, I recommend the following:

Get Physical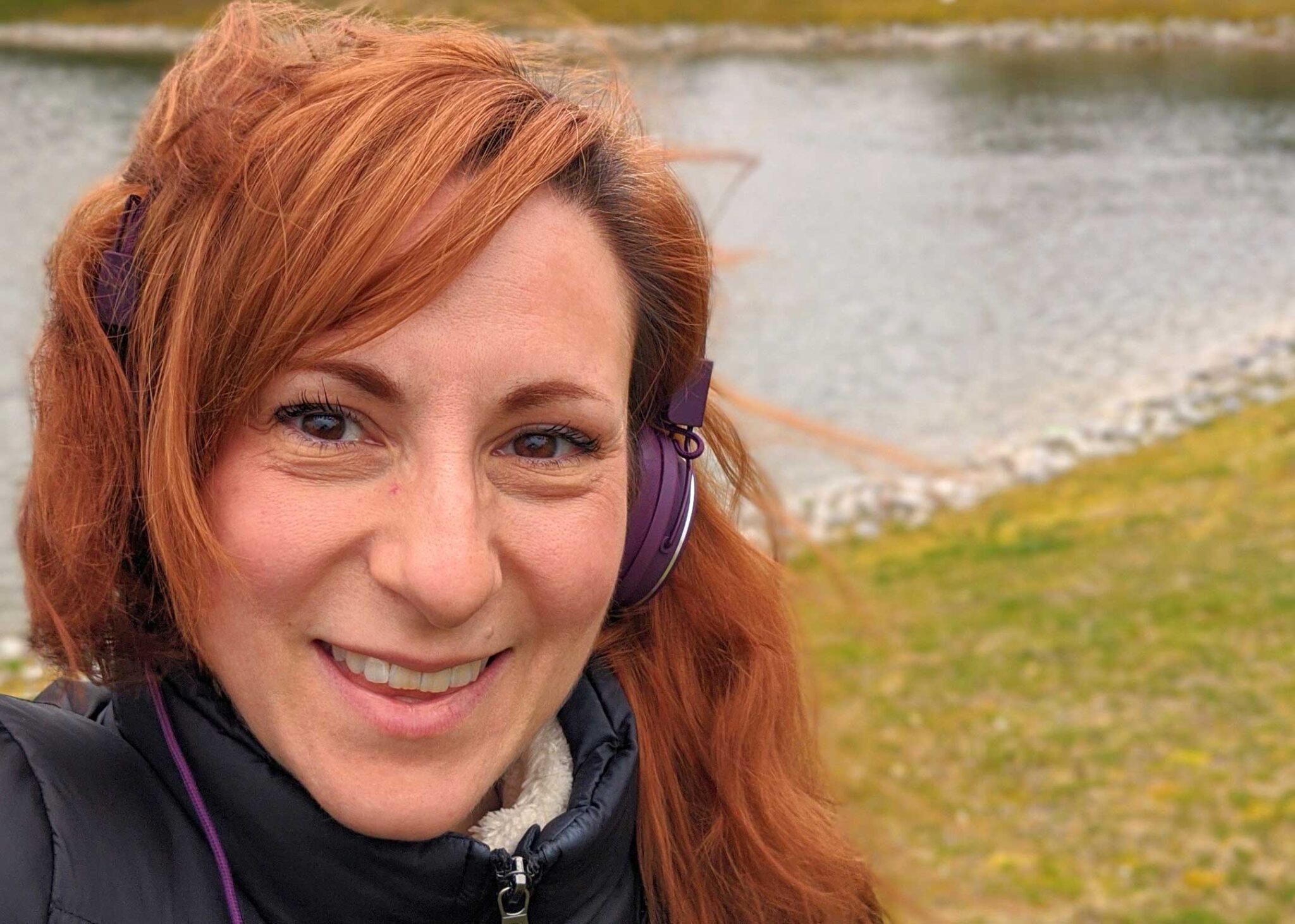 Over the past 5 months, I've been much more lenient about "working out". Some days there's just so much to do, others feel so overwhelming and while any kind of exercise does really help one to feel better, sometimes, I just can't get to it. I either don't have enough physical energy or completely lack the motivation to do it. And I've learned that it's okay. What I have tried to do daily is get active in some way at least 5 days a week. 
Sometimes it's a good full kettlebell workout (Bodyfit by Amy is great) or yoga (Yoga with Adrienne is also pretty fabulous), but even if I just go outside for a walk, I feel like I've won the day.

Without being able to go to the gym, and honestly I'm not sure if I'll head back when they do open, the walks really help to give me a change of environment. This is super important when spending so much time at home and in the same place. Some days I find the walk more refreshing than a 30 minute sweaty workout.
Super Productive to Super Sloth? It's Okay
I like to get things done, however, the current crisis has put massive amounts of stress on all of us that generally makes us all feel more exhausted on a daily basis. And even 5 months later, with all the uncertainty still in the world and the entertainment/event industry, I'm still feeling all the feels.
Over the past 5 months, I've learned acceptance. Some days will be super productive and then others…a struggle. It's important to go with the flow. On the days that I'm feeling it, I'm in it to win it. On those slothy days, I focus on 1 or 2 things to move forward and even if the movement is small, I've won the day. It's not how much you move things forward but that you at least show up to do something.
I also learned, from Gretchen Rubin (and now I can't find the link…I believe it was one of her talks on YouTube) to split your day into 4 quadrants. For instance, if you're having one of those mornings that seems to be a struggle, don't force it. Take care of yourself, do what you need to do for you and know that this crummy morning doesn't have to define or destroy your entire day. You've still got 3 more quadrants to your day. This outlook has helped productivity overall, whether I'm working the entire day or not. It's been especially helpful when shutting down & trying to go to sleep. At least I know the whole day wasn't destroyed because I worked a solid 1 or 2 quadrants.
Be Grateful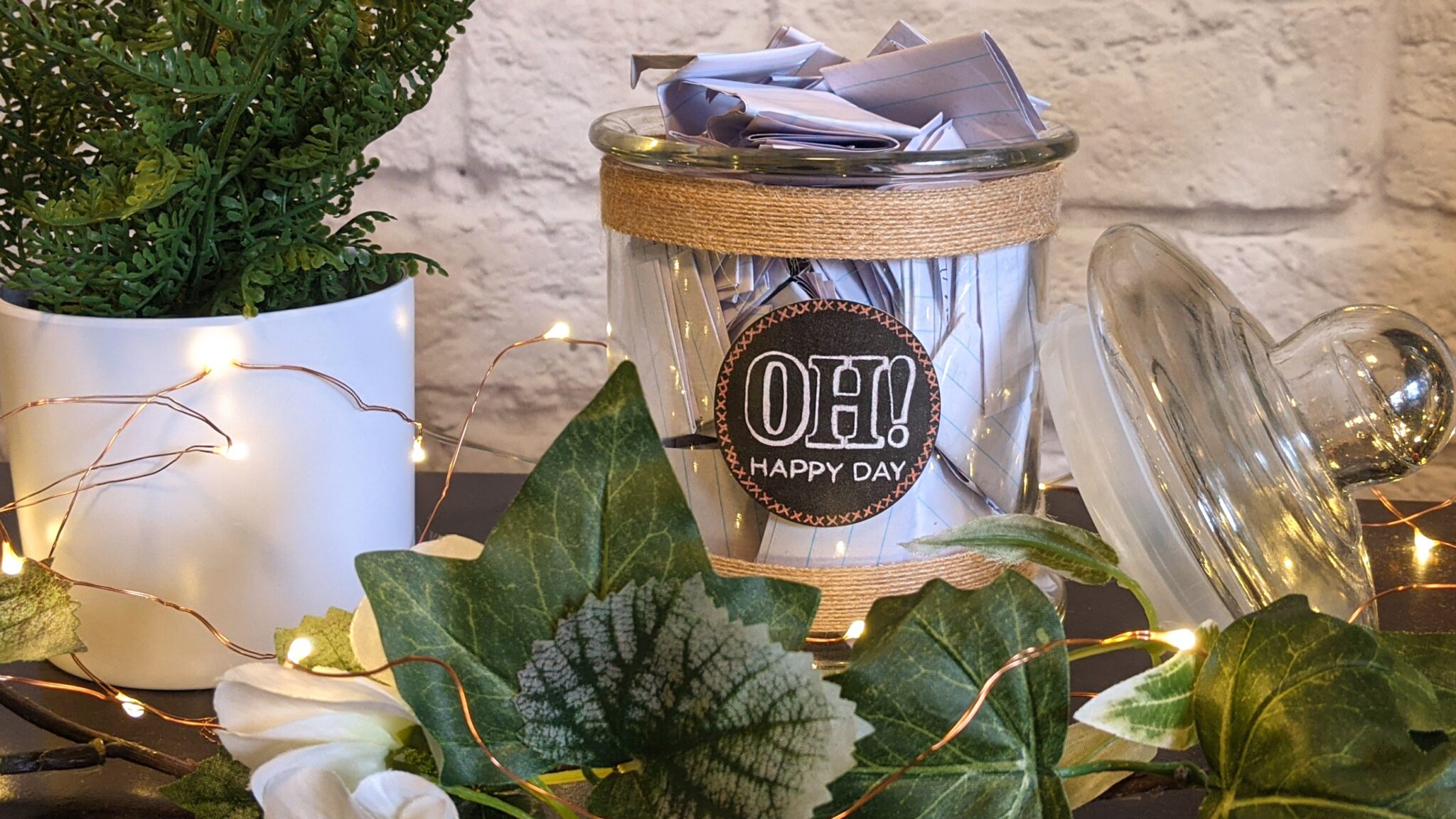 I had paused my gratitude journal for a while before the pandemic; life got busy, I was travelling a lot. When it came time for mindfulness basics, I started it up again. And man oh man, especially on days of struggle, it really helps. Taking pause to reflect on what's good in my life and what's going well has made a big difference. 
The 5 Minute Journal is perfect if you're just starting a gratitude practice and it only takes about 5 minutes or so. These days, I go at it on my own using inspiration from The 5 Minute Journal. 
Basically, in the morning I write down at least 3 things I'm grateful for in my life. After that I write a sort of mantra/directive for the day. Then before bed, I write down 3 good things I did, experienced or had happen that day. The night reflection puts me in a better, less stressful frame of mind to shut down the day and fall asleep.
Whether you go with a mass produced journal or a blank one of your own, I highly recommend some kind of gratitude journal, morning and night.
When New York shut down in mid-March, I was only 3 months into a new year for my Happiness Jar so it wasn't really all that full. Five months later, it's almost overflowing, so much so, I'm just able to get the top back on it. Of course, the kinds of things I'm recording this year are different from the year prior (think super simple…I Zoomed with a good friend, had coffee on the patio, watched a great movie, talked with my family) but I'm so happy that it's stuffed with so much happiness & gratitude in the middle of a pandemic. 
We Can Get Through This
This has been a wild, crazy, stressful ride. And while I struggled to embrace the pivot and make the necessary changes, I have also grown quite a bit. This pandemic has shown me that, while I have to work at it, I have the inner strength to overcome the challenges that currently exist. 
I am also truly grateful for mindfulness. While I have a wonderful partner in Larry, he's been amazing, supportive, funny, creative and just plain ole wonderful. I am so grateful that he was the person I spent stay-at-home orders with. With that being said, if it weren't for these basic activities I don't think I would have embraced the change and leaned into all the uncertainty successfully. 
While we are already 5 months into this new normal, I hope something within or something from my own situation, helps you in some way to make your life better, happier & healthier during this challenging time. 
Be well and stay strong.