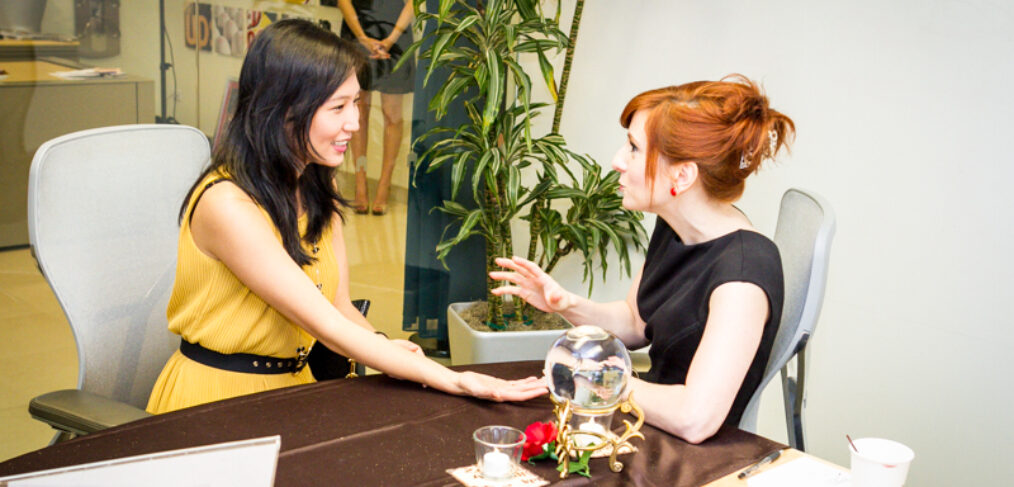 Media Event for David's Bridal
David's Bridal makes us ladies look fabulous at our special events. They were looking to add a special experience to their latest media event and I'm so glad they called upon me to for a little Palmistry.
The editors viewed the beautiful new dresses, accessories and jewelry for this holiday season. Then I pampered them with a fun and insightful Palm Reading and Numerology Forecast.
I met a lot of wonderful people that will be telling you all about the fresh new line and offerings to make you look terrific at your next event.
I was at the PR office for 6 hours. Even though they took great care of me, it was a long day that started really early. It always feels so good to receive such positive comments like this after:
"It was SO good having you, the editors truly enjoyed the palm reading experience and you did such a great job!"
Alissa M. – Coyne PR