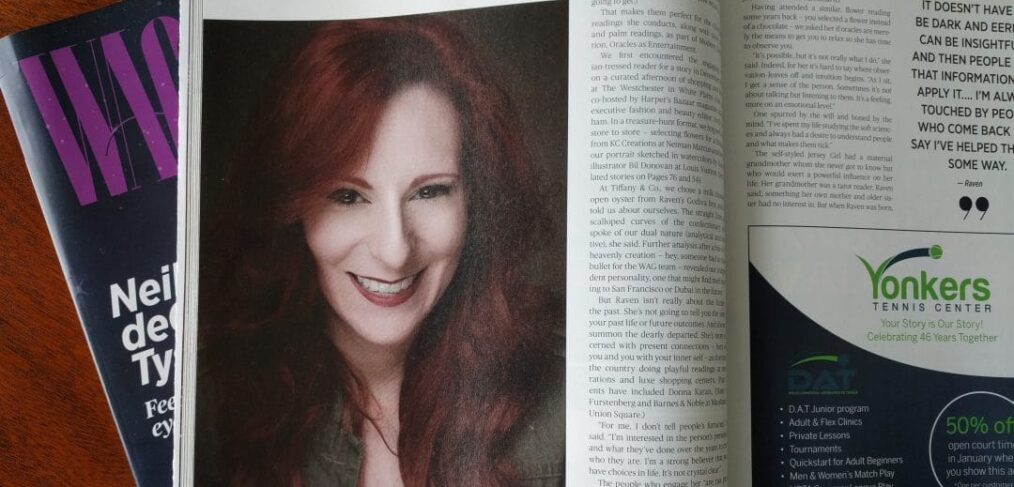 WAG MAG Featured Profile
WAG Mag Editor In Chief, Georgette Gouveia, recently experienced my Chocolate Divination at Tiffany & Co. at The Westchester in White Plains. To my delight, she was so fascinated by what I do, she asked if she could do a feature profile on me. Georgette was such a pleasure to talk to and I am so happy to featured in such a upscale magazine.
It doesn't have to be dark and eerie. It can be insightful…and then people take that information and apply it…. I'm always touched by people who come back and say I've helped them in some way.
Enjoy the full interview: That's So Raven