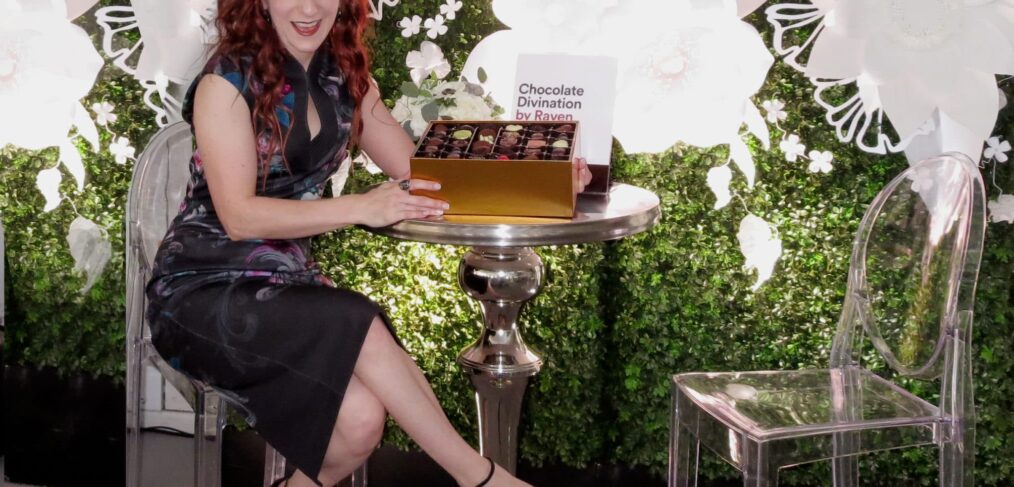 Unique Corporate Holiday Party Entertainment
The weather outside may have been frightful at times, but that didn't stop me from helping my corporate clients celebrate the holiday season. I absolutely love holiday parties. Everyone is in such a festive mood and it seems the holiday decor gets more and more beautiful with each venue I visit.
This year was my one of my busiest to date and the most popular style of Readings was my Chocolate Divination…and with good reason.
Whether the event is attended by hundreds of employees, clients and their families or just a dozen of the local small business' most valued guests, my Chocolate Personality Readings are unique, playful and fascinating.
I'm always tickled at how amazed guests are by how much of their personality is revealed from the simple selection of a piece of chocolate. And they're oh so happy to be able to eat the delicious piece of Godiva Chocolate at the conclusion of their reading.
One of my most memorable events was for ACI Worldwide in Atlanta, GA. They had over 500 guests and the buzz around the party was to have your chocolate read. I am so touched to have made such an impact at a large event like that.
I'm so very grateful for a such a busy holiday season and look forward to helping new companies celebrate next year.
Dates in December and January fill up fast so don't hesitate to contact me at: 516-690-6463 or Raven at HeyRaven.com to discuss how I can make your holiday party one to remember.