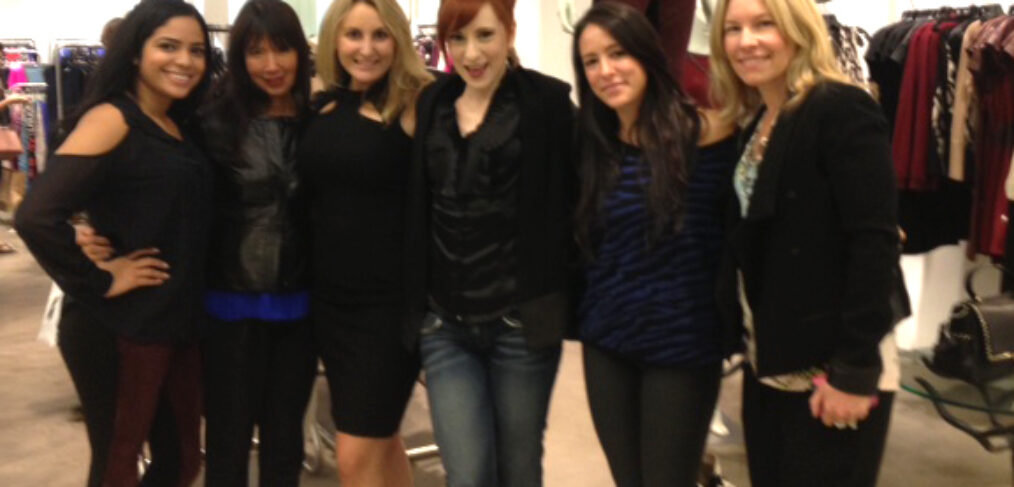 Fashion Week with Diane von Furstenberg & Saks Fifth Avenue
After having a positive experience with me at their Fashion Night Out Event, Diane von Furstenberg Studio called on me again. This time it was for their Fashion Week Event at the studio in Saks Fifth Avenue.
The goal was to read customers' fashion futures. For this task, I looked to my lovely Tarot Cards. Since my Readings are always upbeat and insightful, word spread quickly and this made the DVF Studio in Saks a very popular place to be.
The fashion theme was Glam Rock meets Moto Chic so I got to wear this amazing Diane von Furstenberg jacket. I felt like a superstar in it.
This was a fun event. The ladies of Diane von Furstenberg Studio are wonderful. They took such good care of me and I always appreciate that. I look forward to working with them again in the future.